The halls of Fox News are loaded with some of the most beautiful women in the world. From the girl next door, to the elegant fashion model … there's a female at Fox for every taste. Fox Fan here … Another list of the Top 10 Hottest Fox News Female Anchors. This is the second part of our previously published and most appreciated list "Top 10 Hottest Women of Fox News".
10. Heather Childers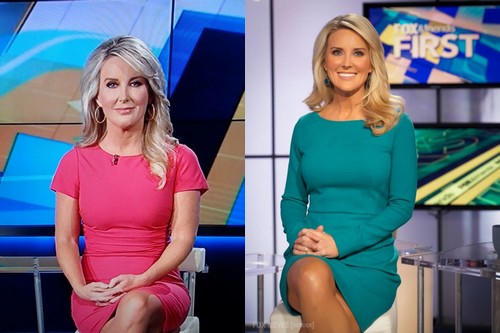 Heather Childers is an American television news anchor. Currently serves as co-host of FOX News Channel's FOX & Friends First based in New York. She joined the network in 2010.
Graduated from the University of North Carolina with a B.A. in English, she hold the tenth place amongst hottest fox news female anchors. Before joining FNC, Childers served as a weekday evening anchor for News 14 Carolina in Charlotte, NC. She was also a weekend evening anchor and weekday reporter for WLOS-TV in Asheville, NC and a weekday anchor for WFLX-TV in Albany, GA. Childers began her career as a producer at WCNC-TV in Charlotte, NC.
9. Harris Faulkner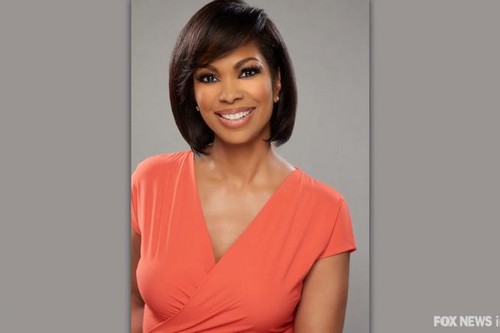 Born at Fort McPherson in Atlanta, Georgia, but lived in different places as a child, including Stuttgart, Germany. Faulkner graduated with a B.A. in mass communications from the University of California, Santa Barbara. She began her career in journalism with LA Weekly, where she contributed as a freelance business writer.
As a FOX Anchor, Faulkner is the host of the Fox Report and co-host of Outnumbered. And, you can catch Harris on the online show "Outnumbered Overtime", which airs on www.FoxNews.com/Outnumbered on weekdays at 1PM ET. Also, Harris is the anchor of "Fox Report Weekend", Sundays at 7p ET. Click here for more information on Harris Faulkner.
She is definitely more than her looks and has won six Emmy Awards including the 2005 Emmy for Best Newscaster and Best News Special.
8. Maria Molina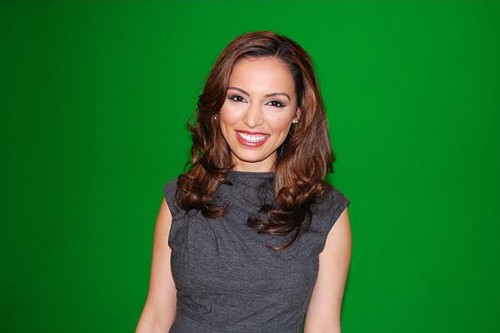 Maria Molina joined Fox News Channel in October 2010. She is the on-air meteorologist appearing regularly on "FOX & Friends." Before joining FNC, Molina was a bilingual television meteorologist for AccuWeather in State College, Pennsylvania, where she presented local and national weather forecasts in both English and Spanish. In 2012, she was credited as the youngest meteorologist on cable TV.
Grew up in South Florida, graduated from Columbia University in the City of New York in 2015 with a Masters of Arts degree in Climate and Society. She is now pursuing her PhD at Central Michigan University where she is also a graduate research assistant
7. Dana Perino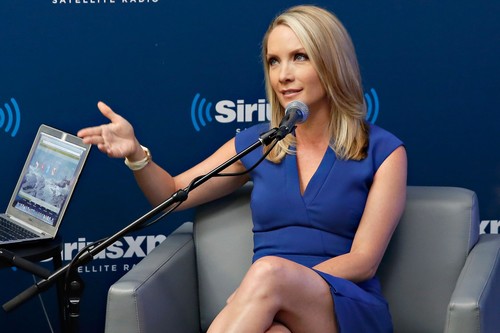 Dana Perino is currently a political commentator for Fox News and also serves as co-host of FOX News Channel's The Five. On The Five, Perino is one of five co-hosts who partake in lively and thoughtful discussions on everything from politics to culture to sports. She joined the network in 2009 as a contributor.
Perino was the 27th White House Press Secretary, serving under President George W. Bush. She was only the second female Press Secretary to the White House following Dee Dee Myers of the Clinton administration.
Perino grew up in Denver, Colorado and since her term in the White house, she has become a notable personality on TV. She comes at number seven amongst the hottest fox news female anchors.
6. Heather Nauert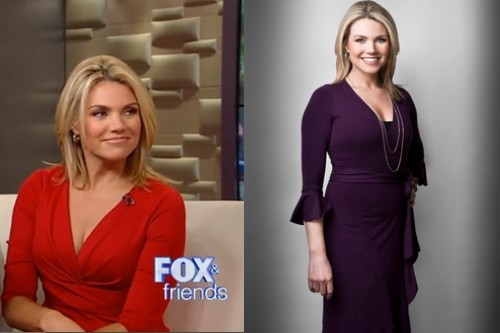 Heather Nauert currently serves as a news anchor for FNC and also provides viewers with the top headlines of the day during FOX & Friends. Nauert originally joined FNC in 1998 and rejoined as an anchor in 2007.
Before first joining Fox News Channel, Nauert was a reporter for the syndicated weekly business program, First Business. She is a member of the Council of Foreign Relations. She is happily married to Scott Norby (an investment banker Scott Norby of Goldman Sachs). The two of them have two children.
5. Megyn Kelly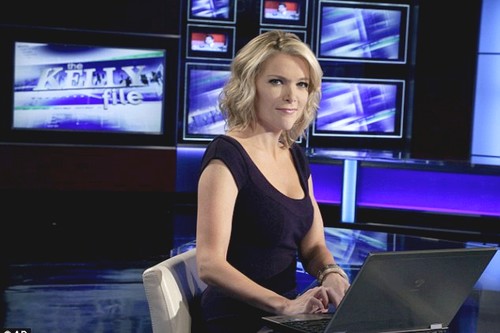 Twitter: @megynkelly
Megyn Kelly currently serves as anchor of FOX News Channel's (FNC) The Kelly File (weekdays 9-10PM/ET) and is based in New York. She joined the network in 2004 as a Washington-based correspondent. She previously hosted America Live. Prior to that, Kelly co-hosted America's Newsroom along with Bill Hemmer. Since 2007, the two have hosted Fox News Channel's New Year's Eve special every year.
Kelly earned her B.A. in Political Science from Syracuse University and a J.D. from Albany Law School, where she graduated with honors and served as editor of the Albany Law Review.
4. Julie Banderas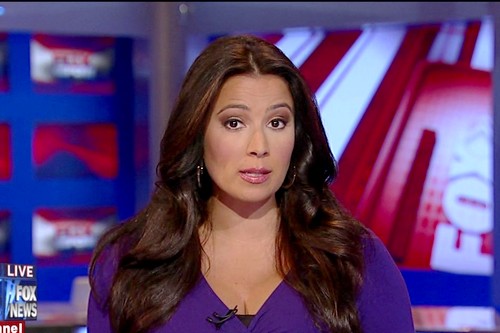 Twitter: @JulieBanderas
Julie Banderas joined the network in 2005 and currently serves as a New York-based correspondent for Fox News Channel (FNC).
In 2004, Banderas was awarded the "Outstanding Single Newscast" Emmy award for her coverage of the Republican National Convention. he graduated with a bachelor's degree from Emerson College.
3. Andrea Tantaros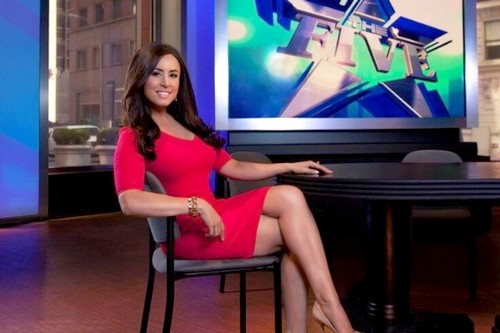 Twitter: @AndreaTantaros
Andrea Tantaros is a co-host of the hit show "The Five," weekdays at 5 p.m. ET on Fox News Channel and is the host of the nationally syndicated radio show, "The Andrea Tantaros Show." Tantaros also appears regularly on the Fox Business Channel and writes a weekly column for the New York Daily News and Newsmax.
The Washington Times has called her "the most pragmatic personality on 'The Five'… who has already had a lifetime of experience despite only being in her 30s.
2. Ainsley Earhardt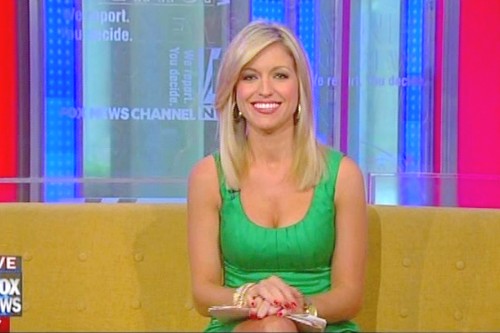 Twitter: @ainsleyearhardt
Ainsley Earhardt currently serves as a co-host of Fox News Channel's (FNC) "FOX & Friends First" (Weekdays 5-6 a.m. ET). She joined the network in 2007 and is based in New York.
Prior to joining FNC, Earhardt served as an anchor for KENS-TV (CBS 5) in San Antonio, Texas and WLTX-TV (CBS 19) in Columbia, SC, where she was named "Best Personality of the Year" in Columbia Metropolitan Magazine.
Earhardt graduated from the University of South Carolina with a B.A. in journalism.
1. Jenna Lee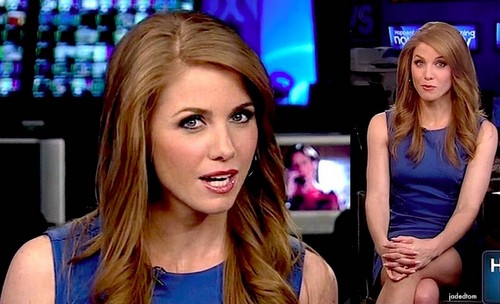 Twitter: @Jennafnc
Jenna Lee currently serves as a New York-based anchor on Fox News Channel's (FNC) Happening Now, alongside Jon Scott (weekdays 11AM-1PM/ET). Lee joined the network in 2007 as a reporter for the Fox Business Network (FBN) and transitioned to FNC in 2010.
Lee is a graduate of the University of California, Santa Barbara, with a Bachelor of Arts in English and Global & International Studies with emphasis on politics and socioeconomics. She also holds a Master of Science degree in Journalism from Columbia University.